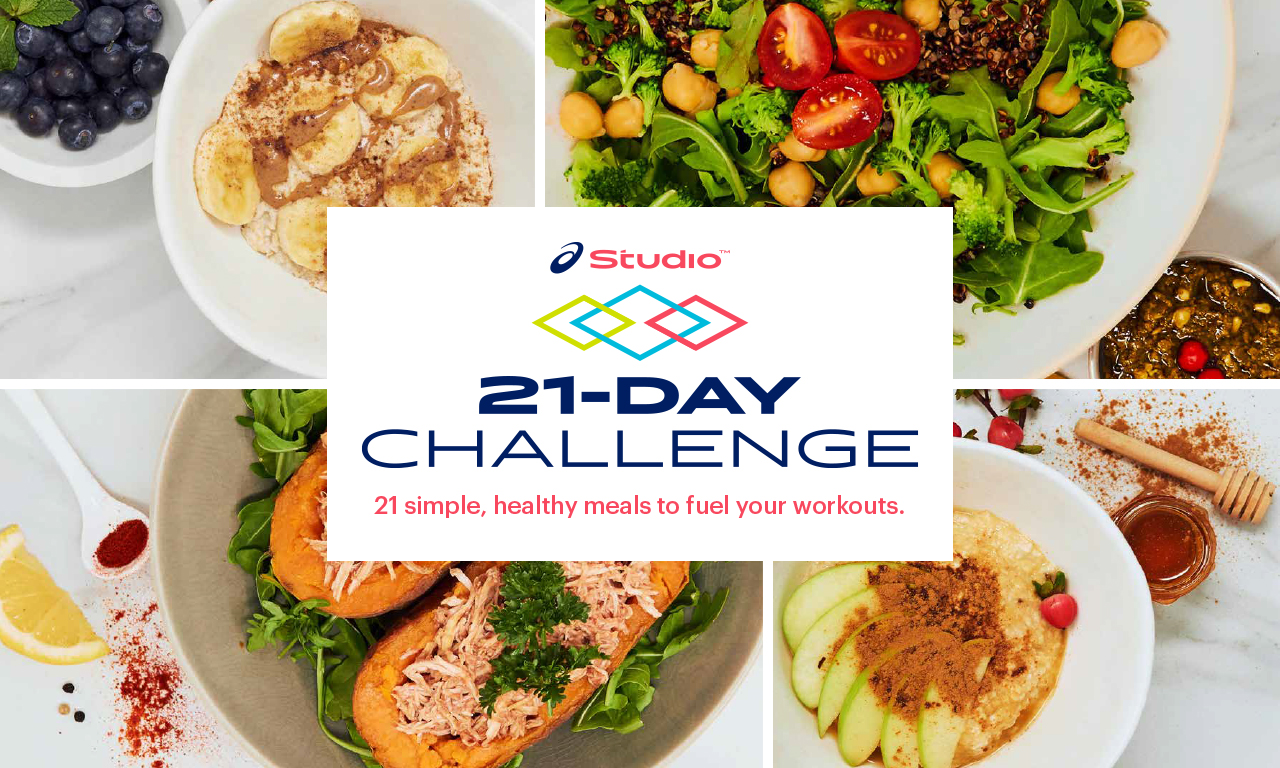 The 21-Day Challenge launched in the app on January 7! As a companion to this fitness challenge, certified dietitian and ASICS Studio coach Kelli Fierras created a meal plan to guide you toward healthier eating habits.
Kelli chose these recipes because they're quick and easy to make, so you can save money, practice portion control and feel more organized throughout the day. They're designed to be prepared with minimal ingredients and time in the kitchen required. (That makes them perfect for anyone who's crunched for time—and who isn't these days?)
We want to help you create and maintain healthy eating habits, without losing any time or nutrients along the way. And we think these recipes do just that. 
Just like the ASICS Studio app, this meal plan is customizable to your needs and works for just about anyone. Feel free to explore new flavors, substitute ingredients and get creative. Cooking should be fun!
P.S. Let us know your favorite recipe (Coach Kelli's is the Pesto Protein Bowl) on Instagram at @asics_studio or in our 21-Day Challenge Facebook group.