Hollywood, Here We Come.
We love being part of the Boston community—but we decided that the west coast needed some loving, too. Why California, you ask? Not only is it full of positive people packed full with Vitamin D and smiles, but it's home to all sorts of fitness enthusiasts. After much searching, we found a team that brings a little extra sunshine to our app (not to mention tons of awesome new workouts, including some longer, tougher ones).
Introducing our newest ASICS Studio trainers: LA edition!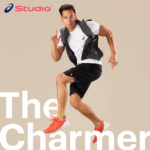 Blaine:
Look no further for the motivation you need to get through that last set of push-ups. With a degree in kinesiology—not to mention a lot of perspective on life—Blaine fuels wisdom and upbeat energy into his workouts, leaving you feeling empowered long after the class has ended.
Featured workout: Will You Go for It?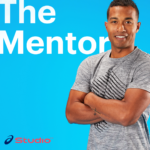 Theon:
Theon grew up in a boxing ring, learning from a young age the parallels between putting in the hours and making progress. Even though you won't get any sugar coating or frills during his workouts, you'll learn the importance of embracing the challenges you'll face during your fitness journey.
Featured workout: Pace Off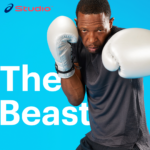 Cedric:
Cedric wears many hats in the fitness world—he was once a professional dancer for Janet Jackson and Outkast and a boxer in the Olympic trials. With his own gym, this trainer exudes confidence and knows exactly how to get his audience energized for the workout ahead.
Featured workout: Let's Hit the Glutes
Head over to the app to get started on one of these amazing new workouts—and stay tuned for new content and classes to come. Be sure to check out all sections for classes in everything from outdoor running and strength training to treadmill and indoor cycling.